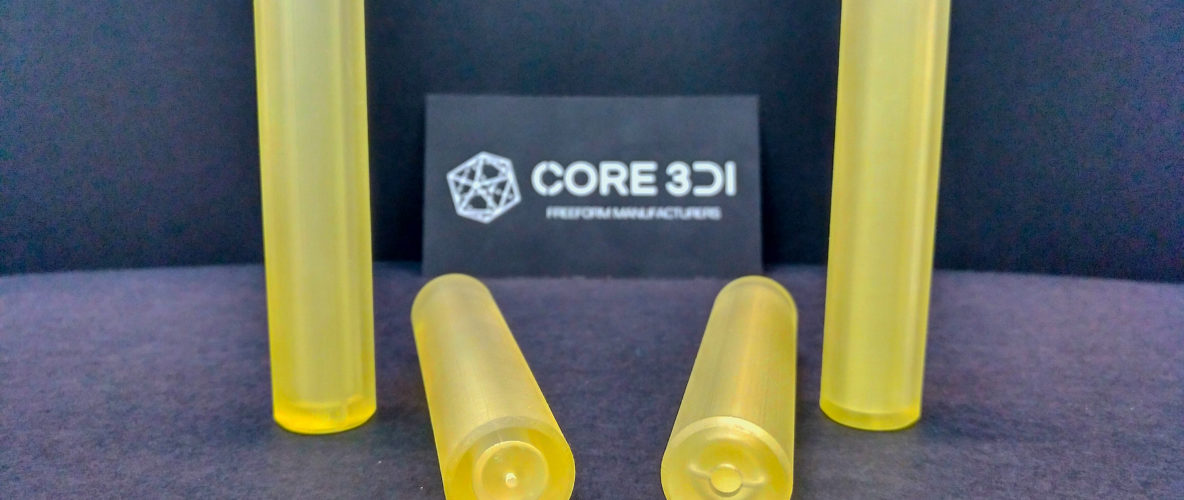 New test for injection feasibility
Today, in Core 3Di we have tested a design for injection molding consisting on a three-part split mould. The objective is to test whether or not this design enables an optimal injection thanks to the advantages of FIM and the short-series production feasibility.
This design combines the advantages of split moulding (reuse, air distribution, adjustable parameters) and the FIM mould compatibility, which entails the benefits such as flexible design adaptation to overcome geometry challenges and temperature resistance. Furthermore, the side plates fulfill two functions: Enables a horizontal injection; due to the long shape of the injectable mould the injection process would be a problem to fit in the injection machine. This design enables a horizontal positioning on the injection plate, and the fixture plates are designed with injection cavities. The other function is to provide a support plate and ensure the optimal material distribution and temperature resistance.
Mould design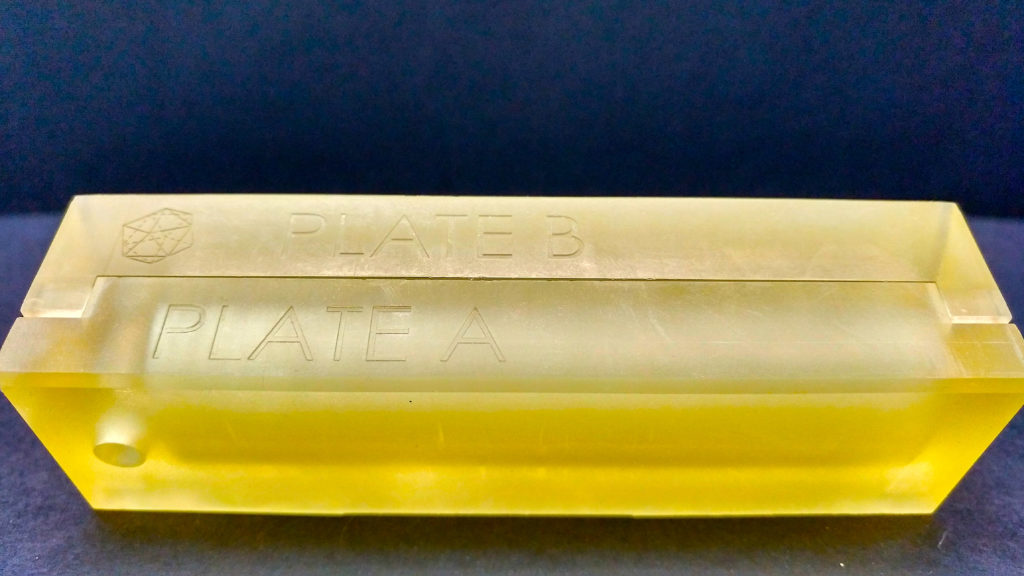 As shown on the picture, the support fixture mould consists on Plate A + Plate B. Core 3Di's logo can be seen on the inscription of Plate B.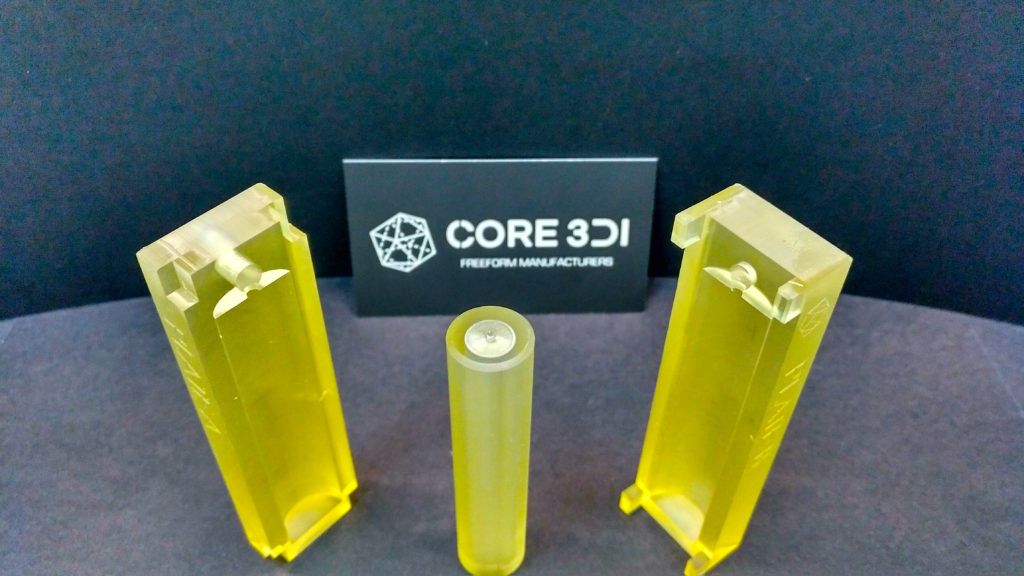 The whole mould set. The mould in the middle contains the hollow component injectable space, which fits into the support plates, and the fixture plates which enables horizontal injection and moreover they are compatible with different sized injection moulds.