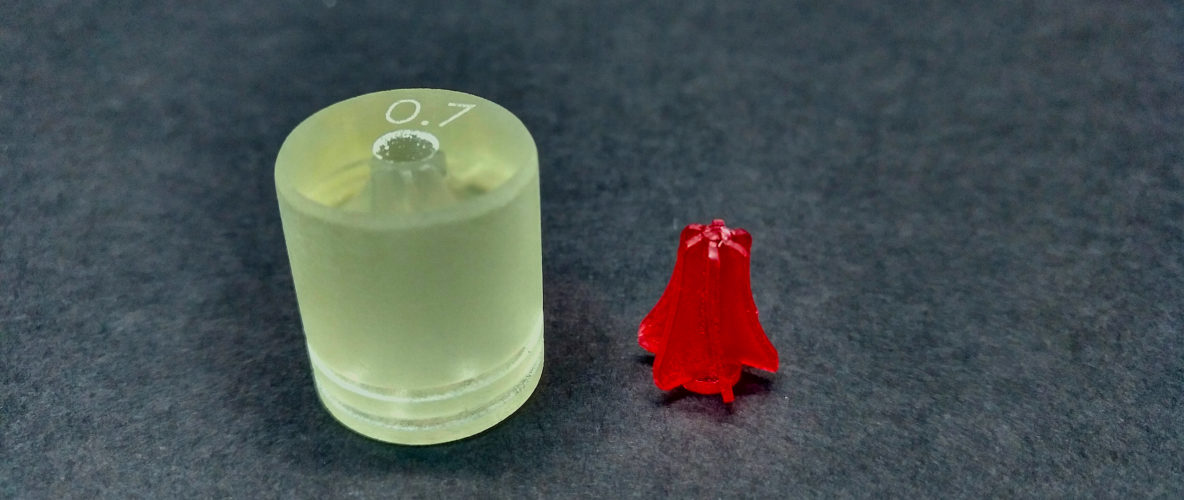 Description and Application.
This project consisted on a small turbine part. It was designed by one of our process engineers, to test the ability of our machinery and whether or not a part this small could maintain its functionality and surface integrity after the whole process.
The process followed was the usual: designing the mould, through FIM printing the mould, injection, curation and cleaning and finally cutting to obtain the turbine part. The result for the test was positive, the functionality and integrity of the turbine were optimal and thus its production could be viable.
Features and Material.
Magnificent finish. The part shown on the pictures is made of Acrylic glass (PMMA).